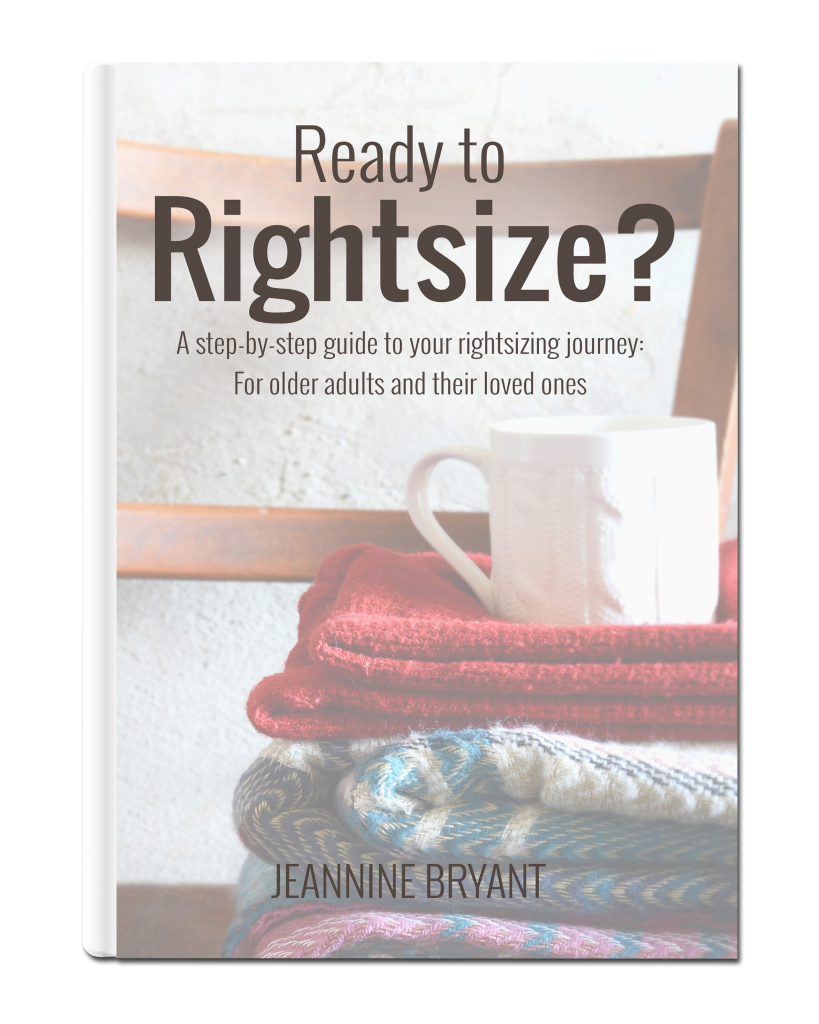 The best advice from a senior move manager with a decade of experience.  Author Jeannine Bryant shares quick, to the point, practical tips that you can put into action to make your transition an easy one.  If you are a senior (or you love a senior), this book is the essential guide to rightsizing and moving.
Monthly rightsizing tips
straight to your inbox!